How does the part 18 giftcard trick work?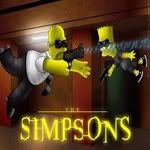 Okay i sent one to hide in the treehouse, and i sent all my characters to go look for them, so when they all finish looking it will just let me resend them? Because on the previous parts of the quest it would say done when 12 finished say drink at the bar... So when 12 finish on this quest it wont say 'DONE'? I read the guide and it did not say specifics how to do it...

Thanks
just resend everyone to "hunt for the Simpsons" and just make sure you do not complete Homer and Lisa's 24 task and you can keep resending them
This discussion has been closed.
Howdy, Stranger!
It looks like you're new here. If you want to get involved, click one of these buttons!
Quick Links