CLOSURE ANNOUNCEMENT: The TSTO forums will be closed on December 13th, 2023. Read more about the future of the forums
here.
150K & Still spinning club.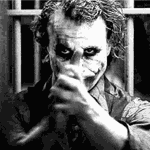 I SO do not want to join your club, but I may be headed your way. . . . .


123k+ and still have Helter Shelter and Yeti to go.


BUT, bette3900 was at 156k when she bought some tokens (can't remember how many) and finally won her last item - Claus Co., so there's still hope.


P. S. It's hard not to be obsessed with The Wheel. I find that the shorter the time left in the event, the harder it is not to be consumed by it. Muahahahaha! :twisted:
This discussion has been closed.