CLOSURE ANNOUNCEMENT: The TSTO forums will be closed on December 13th, 2023. Read more about the future of the forums
here.
Righteousness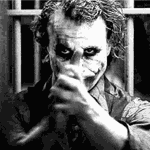 Can anyone explain how the Righteousness stars work?

Does anyone actually know? The FAQS section dosent seem to have much information.
My stars dropped today from 5 to 1 and a half and I've had no graffiti or done anything diffrent in my Springfield.
Do you send your people to church or meditation ever? When my rating drops, i send marge a d a few others to church, it goes back up when they are done (after 12 long hours of prayer I assume).
This discussion has been closed.