Game will NOT load, can anyone advise?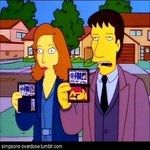 Hello everyone,

After I placed the courthouse to build! my game loaded me out to my ipad home screen. Ever since, every time I open the app it loads to the welcome back, please tap to continue portion. I tap, it loads right out to my home screen again? I have tried logging out of origin, closing the app, the re opening the app, logging in. . .nothing. I have even deleted the app and it did nothing? Thanks.
http://forum.ea.com/eaforum/posts/list/9913467.page
And also contact EA
This discussion has been closed.
Howdy, Stranger!
It looks like you're new here. If you want to get involved, click one of these buttons!
Quick Links