Sideshow You donuts?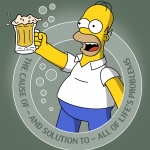 I just won five donuts in Sideshow You. I wasn't aware you could win donuts popping balloons, I've seen people post about getting thirty bonus donuts after popping three hundred balloons or something like that, but this was under the balloon itself.

How long has this been a thing?
Since Day 1 I believe. I also got 5 donuts under a balloon. However, I am not sure or completely unaware of getting 30 donuts after 300 balloons.
This discussion has been closed.