35 days and counting!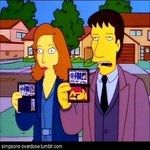 good luck man, back in January I was locked out for a full 30 days and its beyond frustrating I only can sympathize with you and I feel your pain keep your chin up and don't let EA beat you.


and then I was locked out for 7 days after the Easter removal update but I just got back in last night after the patch for Android that is in the Android Google Play Store but you have to manually download.


but if you do get it fixed I would ask for some major compensation when I was locked out for 30 days I asked for 1000 doughnuts, all the limited time items that I had missed, which was the duff blimp duff race car I think it was one more, but I can't remember it at this point
This discussion has been closed.
Howdy, Stranger!
It looks like you're new here. If you want to get involved, click one of these buttons!
Quick Links