No church decorations for Christmas?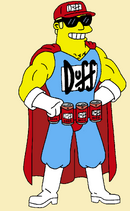 I turned mine into the Heck House facade and have Lovejoy in there non-stop so it's lit up. Why? Because it amuses me that the church is saying "to heck with all of this Christmas threw-up all over Springfield nonsense".

Just kidding but not completely lol.

This discussion has been closed.