What should you be doing?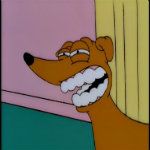 You should have asked me last night. I was supposed to be writing music for an advert that needed to be finished by morning and I was posting like a lunatic here all night. I can really procrastinate like a trooper.

As it is I managed to get everything done and it's evening now so for the first time in a while I'm not actually putting anything off (well, nothing immediate). Maybe I should go and do something productive just to be contrarian?
This discussion has been closed.