TSTO - Clash of Clones (Trailer)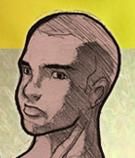 The Simpsons - Tapped Out: Clash of Clones (Official Trailer)
That's pretty great. Love the reference to "the game that keeps beating them in the App Store".
Well done, EA.
Also, the event's self-referential dialogue in game is hilarious. Love the fact they're poking fun at themselves by referring to the Easter fences (at least they're listening), and the Bender cameo is sweet (and hopefully a precursor to him appearing in the game come November when the Simpsons/Futurama crossover airs).
This discussion has been closed.