Have you met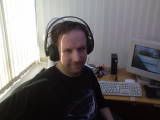 Any of the people behind the voice of a character in The Simpsons?

I was lucky to meet Marcia Wallace at an event before she passed away.

Lovely lady to speak with too.
Unfortunately I have not
I have never met any celebrity (meaning gotten the chance to talk to them).
Well actually that's kind of not true, cause my class mate is a J-list Celebrity dancer in Finland and her mother (like a F-list celebrity) was the runner up for Miss Finland, the logo for Finland's Fitness curial and is a famous dancer. I used to be best friends with him, so I talked to them both, so I guess I have talked to celebrities! Yay me!
This discussion has been closed.