Did the event end?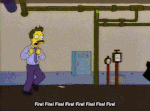 When I woke up this morning I had absolutely no elves in my town. I got the small island and the 4000 extra bells for donuts. Does that mean I won't get more elves or is it a glitch?

The elf tunnel still spawns them every 8 hours and my cannon still Works fine.
If you login, its better to WAIT (to tab) till the "sound" when from elfspawns stops and your canon clear itself
And if thats not working? Dont know maybe
Did the event end?
Nope
This discussion has been closed.