Just to stave off expectations regarding when the next update will hit...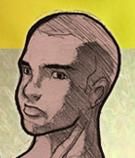 It's also important to keep in mind we've gotten

no official announcements (though we rarely do) of

upcoming updates.
From the official Facebook page, posted on Feb. 13th:
Playing Tapped Out means you're never alone on Valentine's Day! Log on today for a quest featuring Lisa and a special clue about our
upcoming update!
This discussion has been closed.