Come Dine with Me - Round 2: The Game (Winner Revealed!)
Menu 1:
Plenty of White & red wine at the ready, along with water it the chilli is too hot
Starter: Whisky and Chilli Tiger Prawns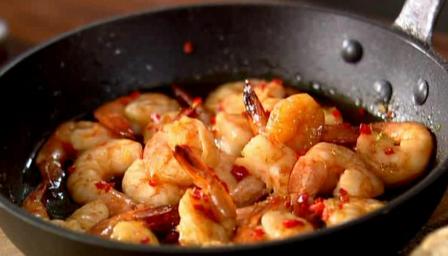 Main: Lamb Cutlets with mint, chilli and golden potatoes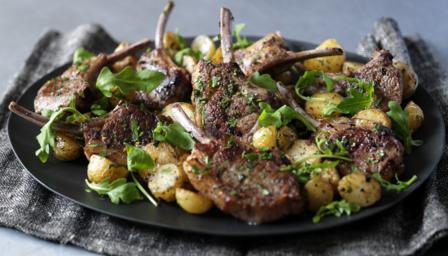 Dessert: Chocolate and raspberry Creme brulee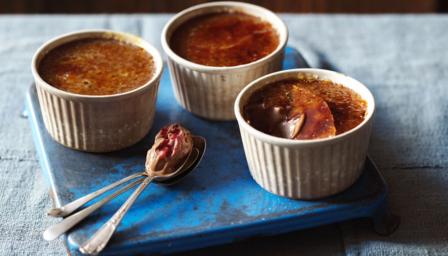 Entertainment: Bouncy Castle with some music
Or if this is too much after the meal then some archery with a special guest
Menu 2:
Welcome to my tradition Inuit/Eskimo Feast
Come on in! It's really quite cosy in here....
To start, I'd like to offer you something a little special that comes exclusively from Dawson City. The world famous and historic Sour Toe Cocktail. They say a picture is worth a thousand words, if that's true then a video must be worth a billion. Please watch and learn a little about this special drink...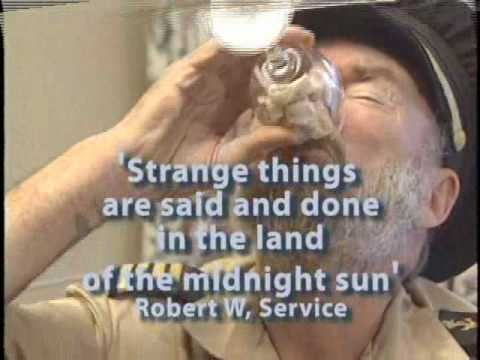 For our appetizer, please enjoy a treat enjoyed by all inuit people, Muktuk
Muktuk is the skin and blubber from Narwhale, a species of whale found only in the Arctic. Small strips are cut by hand using an ulu, a special knife found widely in the north. This variety of muktuk has a chewy texture, and a flavour reminiscent of mackerel sashimi.
The main course is an Arctic version of surf and turf. The surf portion is seal, slowly braised, this meat has a soft buttery texture and a rich flavour similar to wagyu beef. The turf portion is caribou, a very lean meat which many have described as being a cross between beef and venison. Since there is very little vegetation in the tundra, the Inuit diet is high in both fat and protein. Vegetables are non existent here, except for some roots and wild greens and sea grass harvested from the ocean. Our main course includes chopped fireweed root, and a touch of seagrass for saltiness.
And now for everyone's favourite course-dessert!
The native people of The Arctic have a distinct version of ice cream called Akutaq (also known as Eskimo Ice Cream). It's not creamy ice cream as we know it, but a concoction made from reindeer fat or tallow, seal oil, freshly fallen snow or water, fresh berries, and sometimes ground fish. Air is whipped in by hand so that it slowly cools into foam.
And while you're enjoying dessert I hope you also enjoy a special performance by Tanya Tagaq, a world renounced Inuit throat singer. While throat singing in found in other regions of the world, in the Inuit culture this art form is performed exclusively by women, most often in pairs. Tanya is unique in that she performs this alone
To cap off the evening we have the finest selection of beer available in the north provided by award winning Yukon Brewery.
Cheers! Hope you enjoyed dining in the north!
Menu 3:
Welcome to my fantastic Spanish themed dinner party! If you dont know anything about Spain then you will at the end of the night! Dress for the occasion!
For the starter, it's traditional Spanish tapas!!
There are a huge variety of tapas dishes, have as much or as little as you like, I advise that you try them all! To give you an idea of whats on offer, there are dishes that include prawns, squid, chorizo and many more!
For the main, I hope you like paella!
I've made it chicken and chorizo. The magnificent blend of flavours is sure to send your tastebuds tingling.
For desert, it's a spanish vanilla custard flan with caramel sauce!
After you are all full with your Spanish food, I'll pour you all a glass of my favourite Spanish cocktail: Mudslides! Baileys, ice cream, chocolate, cream all blended together just for you. And for entertainment, I've booked a flamenco dance teacher to teach you all the traditional Spanish dance.
I hope your evening has been enjoyable under the beautiful setting sun, and I hope to keep in contact with you all!
Menu 4:
We're heading out to this fun little beachside restaurant a friend told me about. It's super casual so bring your swim suit (or not
) and let's have some fun....my treat!
Menu -- all items are made with organic ingredients and are gluten free
Starter: Bruschetta -- homegrown fresh tomatoes and basil, drizzled with balsamic vinegar and olive oil
Main: Salmon tacos -- seasoned with a special blend of herbs and spices topped with juicy mango salsa
Dessert: Fruit Kabobs -- strawberries, raspberries, brownies and marshmallows on a stick! Drizzled with chocolate!
Beverages -- variety of wine, beer and ciders available throughout the evening
After dinner we'll play games on the beach...
After games, we'll get the bonfire going and relax by the fire with lively conversation and more beverages!
Menu 5:
Drinks
Margaritas and beeritas customers choice of beer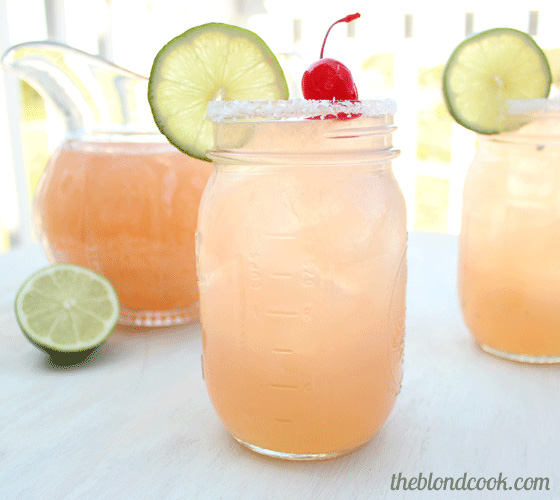 Entr?e
Mexican Crawfish Gumbo ? A mixture of crawfish and Cabrito (Goat) sausage with chopped celery, onions, red and green bell peppers, yellow zucchini and okra. Cooked in a Louisiana spice mix served with sticky white rice.
Main
Cabrito Tacos ? A smoked, BBQ glazed, and shredded cabrito, with grilled onions, Julienned red, yellow, and green bell peppers. Served with freshly made flour tortillas, and topped with avocado, and crumbled queso fresco.
Dessert
Chocolate Stuffed Bananas ? Fresh bananas stuffed with rich dark chocolates and placed on the warm grill to slowly melt.
Entertainment
Jimmy Buffett Live on stage.
Location
The patio dining area
Menu 6:
Starter:
Javanese Chicken Soup ( Soto Ajam )
Chicken soup with soy sauce, chicken b reast, spring onions and a hard-boiled egg.
Main dish:
Marinated chicken sate, with nutrice and stirfried french beans in oyster sauce.
Tender chicken sate marinated with soy sauce, garlic, onions and slow baked with sesame seeds.
The French beans are stirfried with red bell peppers and mushrooms.
Served with fresh cooked nut-rice.
Dessert:
A good 'ol cup of espresso with some liquor on the side. Various liquors are served for all tastes allthough i would reccomend a nice Cointreau or an Amaretto.
Entertainment
More Liquor!
And the Mortal Komband will perform to make sure you all finish your meals.
Menu 7:
Your aperitif for the meal is a Campari cocktail
Which consists of Campari, vodka & angostura bitters with a twist of lemon
For starters
Hot & Sour soup
with mushrooms, bamboo shoots & chilli
Main
Malaysian Beef Curry
with boiled rice
And for dessert
Gluten-free Strawberry & Raspberry Crumble
And as a digestif
Elijah Craig 21 year old single barrel bourbon with bitters, sugar, ice & fruit
For entertainment we have tournaments on the wii with mario kart, halo on the Xbox & street fighter on the playstation
Menu 8:
Appetizer: Brie Cheese & Sun Dried Tomato Crostini -dried tomatoes with Brie, parmesan and pine nuts on crisp toasted baguette slices.
Main course: succulent lobster tail poached in butter with a side of prosciutto wrapped grilled asparagus.
Dessert: decadent tiramisu cake- Two cake layers are soaked in espresso and covered with a creamy mascarpone frosting. The cake is sprinkled with a layer of cocoa powder and covered in a layer of chocolate shavings. To take it over the top, there is a ring of homemade ladyfingers around the edge and secured with a ribbon.
Our evening activity: laser tag!
Menu 9:
My menu:
Tonight we?ll be dining under the stars:
We have the services of a fine bartender for the night ? he can whip you up any beverage your heart desires. Trust me the bar is well stocked. He can also offer advice on suitable wine or beer matches for each course.
Entree:
Halloumi stuffed peppers ? deliciously vegetarian, with mushrooms, halloumi and couscous all lovingly stuffed into an innocent pepper.
Main:
Rack of lamb ? tender baby lamb, cooked medium rare on the rack. Accompanied by a medley of roasted root vegetables, steamed asparagus and broccoli. There is a red wine based gravy to accompany this dish.
Dessert:
Pavlova with lashings of fresh berries and cream ? light as a feather, this dessert was of course inspired by the famous ballerina Pavlova and dances in the mouth much as she would have.
Entertainment:
Entertainment tonight will be in the form of a fire breather! Marvel in awe at her ability to swallow and spit fire. She does offer lessons for the brave or intoxicated.
Pillows and blankets will be provided for those who partake of the beverages a little too much
Menu 10:
Ok it's a little too late to celebrate s t. Patrick's Day with an Irish themed menu, but it's not too early to start drinking tequila and celebrating Cinco De Mayo!
My dinner starts with a shot.
Tequila Shot #1 - Blanco - Young and stiff, shot served in half a lime.
Little Wieners wrapped in bacon for appetizers.
So the appetizer might not be Mexican but the beer is - choice of ice chilled Corona or Negra Modelo.
Pink Tacos! It's a taco bar - choice of hard corn * shells or soft flour * shells with ground beef, al pastor or shredded chicken. Veggies, salsa and spice to suit your taste. Help yourself to all the pink tacos you want.
Close up shot:
My pink tacos are served with Roasted Corn Relish on the side.
Also you know what goes great with pink tacos? You know it - Margaritas!
Deep Fried Ice Cream Balls - frosted corn flake crumbs, nuts and cinnamon coat vanilla balls of ice cream
with Tequila Shot #2 - Reposado - aged, medium body
For entertainment - cue the band
take Tequila Shot #3 - Anejo - mature, darker and smoother
Grab a bat, spin around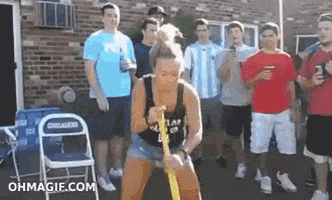 Smash the pi?atas filled with candy, chiclets and a sweet surprise!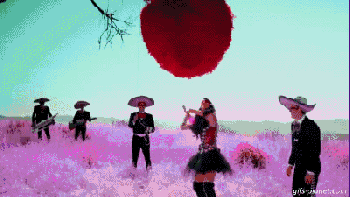 Surprise! Drink the pi?ata liquor!
Thanks for coming to dinner. Please take a cab home or stay, drink some more and find a spot to take a nap until morning.
Menu 11:
Appetizer: Baked Parmesan Tomatoes with Olive Oil
Entree: Baked Macaroni and Cheese with Bacon
Dessert: Vanilla Ice Cream with Baileys
Entertainment> Telestrations party game! This is like the visual version of the game "telephone" and works better when guests are under the influence of adult beverages. Google the game to learn more, or just see the sample picture below.
Menu 12:
On arrival, guests will be taken straight to the bar for cocktails to kick off the night. Start as you mean to go on... With lots of alcohol!
Wines, beers and spirits will be served throughout the meal.
First Course: Goats Cheese Souffle
A light and fluffy goats cheese souffle is accompanied by a small salad with ingredients that compliments the cheese; rocket, red onion and cherry tomatoes.
Main Course: Grilled Tuna Steaks With Mediterranean Vegetables
A delicious fresh tuna steak will be grilled to your liking, and topped with an optional sun-dried tomato, olive and caper relish.
Served with sweet roasted Mediterranean vegetables (peppers, courgette and tomatoes) that were cooked in basil, oregano and garlic, and boiled new potatoes.
Dessert: Profiteroles
Who could resist these little choux pastry balls, filled with fresh whipped cream and drizzled with a delicious chocolate sauce. Mmmmm!
Entertainment:
First, we'll take a trip back to the bar to have after dinner drinks - then it's back to the table for a game of Clue!
When we're happy we've found the killer, it's time for a good old fashioned game of hide and seek. We'll take turns counting
This discussion has been closed.