crashing again?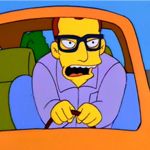 Yawh, it does seem worse. Mine crashes when I try to store stuff, tap on "!" Bubbles, collect rent - just about any time. I'm hoping the next update clears some of it up. I'd like to get a shot at Sideshow Bob as well in my update.
This discussion has been closed.
Howdy, Stranger!
It looks like you're new here. If you want to get involved, click one of these buttons!
Quick Links