CLOSURE ANNOUNCEMENT: The TSTO forums will be closed on December 13th, 2023. Read more about the future of the forums
here.
Series regular locations we don't have yet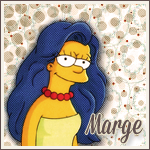 We could get anything really I wouldn't right off getting those things you mentioned just because they were in one or two episodes. Santas village was only in 1 episode as I recall and also nearly all the Halloween buildings. People have said. Kamp krusty is already been added next only ever seen that in one episode. Ea could do anything the list is endless. They have even given us stuff that will be in upcoming new episodes so the possibilities for this game is great. I can't wait till this time next year and see how big our Springfields are
This discussion has been closed.