This * should get No Bond!!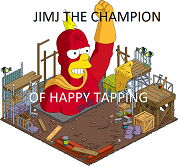 A major DBag shoots a gun in road rage and kills a little girl should be held with No Bond not 650,000. He needs to be removed from the planet ASAP along with anyone else who does this.

I have had road rage but I bang my fists on my steering wheel than go on with my life!

Shooting guns into cars can cause a major accident if the driver is hit possibly killing many.

The punishment for this heinous crime should be 5 years of continually getting punched in the face and other places!
Should be shot dead simple as.
This discussion has been closed.