Where are the Star Spawn?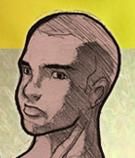 Green walking versions of the squid try syncing your game with the server, either go to krustyland or your friends menu and then back if neither of these work try. Try to force stop the game if tese dont work, you can always try uninstalling and reinstalling the game and see if that fixes it if that doesn't fix it then you're going to need to email EA
HTTPS://help.ea.com
This discussion has been closed.