Squidport tile limit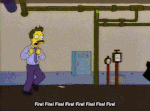 Sorry I can't remember how many tiles it went up to when they increased the limit but the ornate tiles stop at 2 hours till you hit the limit on those.
EDIT : A quick search seems to show that the limit for squidport tiles is 154 including the entrance so that's 151 individual tiles and the 3 that come with the entrance.
This discussion has been closed.