Decorations Question/Suggestion - Would this help?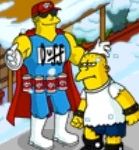 I so want this!! Especially being able to build our own and merge, that would be nice. I am guessing it might be less taxing as one bigger item than four, but like you I am no expert.

I await someone to shatter your dreams as well.
This discussion has been closed.