Cannot connect to server: Man I hate this screen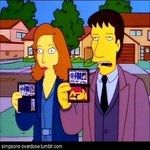 Actually, be happy. This time it's a good screen.

I was playing nicely in my Springfield, but only able to visit one or two of my neighbors.

Then I got the "cannot connect" screen for a few hours.

When it finally returned, I was able to connect to about a 1/4 of my neighbors and now neighbors are able to connect to me (as I've received Valentine's from them).

So give it a few hours and come back. As more and more updates occur, eventually we should all be able to connect to each other again.
This discussion has been closed.
Howdy, Stranger!
It looks like you're new here. If you want to get involved, click one of these buttons!
Quick Links