Welcome Back...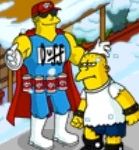 to my house farm!!!! Since I tore down my town a few days ago, and this update tapped my cash reserves, it's time to fill some empty space with Blue Houses! EAT IT HATERS!
Lol just went in to your town then, and I was greeted by acres and acres of blue house farm. It was beautiful
This discussion has been closed.