CLOSURE ANNOUNCEMENT: The TSTO forums will be closed on December 13th, 2023. Read more about the future of the forums
here.
Lost oppurtunity for a Springfield ****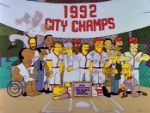 You would think EA might have used Valentines Day to add more women to town. Two underage chicks and Marge gotta be frustrating among all that testosterone. They are neglecting the safety the safety of these little girls and even Marge by leaving them to the lions alone. Missed a great oppurtunity for the **** quest as well EA!!!
Shauna?
This discussion has been closed.