Real world inspirations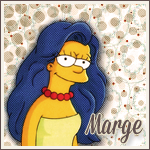 It may be strange, but i've started redesigning my Springfield based on my city. We have an entertainment district, so I've tried to build aspects of that in my SF (Aztec, Bowl-a-rama, etc). I am also a very logical person, so my city has to make sense (little OCD I guess) - street designs, parking lots, building placement, etc.

I also love what some other users have done - I have tried to take their designs and build on them (I don't like copying - prefer to add my own touch to it).
This discussion has been closed.