CLOSURE ANNOUNCEMENT: The TSTO forums will be closed on December 13th, 2023. Read more about the future of the forums
here.
Krustyland sideshow you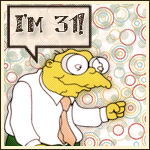 Has sideshow you also not been able to pop balloons for a while now in other's krustyland?
Hi there has been so many folk posting about this issue don't be surprised if the MODS lock your thread. :-)
Please look on this thread
http://forum.ea.com/eaforum/posts/list/10257758.page
This discussion has been closed.