Avatar help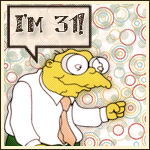 Unfortunately on these forums you have to be "promoted" in order to use your custom avatar. The general consensus is that you should be active around promotion day (the 22nd of each month). Just try to post a bit more around the 19th, 20th and 21st and you should get a PM from the system about your promotion.
More info here:
http://forum.ea.com/eaforum/posts/list/9987525.page
This discussion has been closed.