CLOSURE ANNOUNCEMENT: The TSTO forums will be closed on December 13th, 2023. Read more about the future of the forums
here.
Donuts and what to buy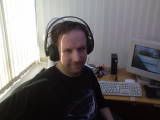 Am looking for a character or building to spend some donuts on before Homer finds out I have them.

Must be a paying item.

Any suggestions?

Or should I swap them for notes?
Swap for in game cash??!! :hunf:
This discussion has been closed.