How many tasks are now in your task book?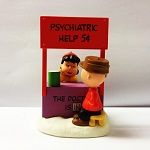 I've been cycling through this mystery box for a LONG time now, waiting until there are at least 2 character items on a screen and then staying on that screen until I get those 2.

I've gotten SCADS of new characters. My task book started at five tasks, and is currently at FIFTY-five. And there are still lots more characters in there. I'm going to keep going until I have them all, with a few exceptions I actually do NOT want to own. I figure that's going to make my brain hurt for a long time.

What is the MAX number of tasks the task book will allow? Is there a cap that anyone has discovered?

Anyway, main question here is to find out who has the most tasks so far. Fifty five sounds like a LOT.
USA/UK Race To Throw Country Into Utter Chaos = TOO CLOSE TO CALL