CLOSURE ANNOUNCEMENT: The TSTO forums will be closed on December 13th, 2023. Read more about the future of the forums
here.
Update!! No!!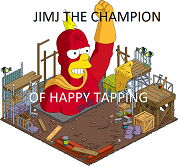 I hope it's within the next 2 hours, like most recent updates have been.. around 7am PST

But it could be as long as 12 more hours
This discussion has been closed.