CLOSURE ANNOUNCEMENT: The TSTO forums will be closed on December 13th, 2023. Read more about the future of the forums
here.
EA threw a shot at fans and the Forum lol..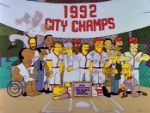 Nobody else thought they were throwing a shot at us? "But I thought episode tie-in updates only happen on Thursdays" Hilarious lmaooo... They do pay attention to us lol
I am dustier, dustier than thou!
Oh, look who the new pet is!
This discussion has been closed.