CLOSURE ANNOUNCEMENT: The TSTO forums will be closed on December 13th, 2023. Read more about the future of the forums
here.
Make me laugh for eggs!!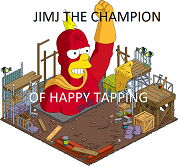 If you wanna laugh look in the mirror
What's a difference between terrorist and the woman on her period ?
...
You can negotiate with a terrorist
This discussion has been closed.