Spinner Wheel is ridiculous...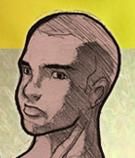 While I'm loving every other aspect of the Christmas update, the Spinner Wheel is a sickening ripoff. I bought 20 tokens for 100 donuts, and received 1 Lisa snowman (which I already had from last year), 1 Helter Shelter (which was nice), and 18 times I got $1,000 cash.

Seriously? According to the wheel, there's a 30% chance to get cash (since it occupies 3 of 10 spaces), yet I got cash 90% of the time.

Even worse, as the wheel was slowing down, it would seem to slightly brake on cash to ensure that was the prize, and NOT do so on the characters or buildings.

Obviously programmed to give the wanted items (buildings, alternate skins, characters) at a ridiculously small percent, while wasting people's donuts for cash the vast majority of the time.

Just let me pay donuts for the stuff I want, forget this chance/lottery crap, since it's blatantly fixed beyond the supposed 10% chance for each wheel space. That's obviously not the case, so at least stop promoting it that way.
Yea man I feel the same way every time I'm about to get that one building it feels like all of a sudden it goes faster and skips it to cash
This discussion has been closed.