Spin or save?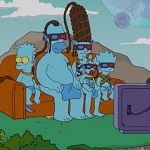 I have everything on the wheel now... so it's all just cash and gift cards. I have 90,000+ gift cards.. so I don't really need any more.. and now I have 35 or so spin coins saved up.

Do I spin and blow them? Or keep saving them up, in hopes that extra coins can be cashed in for something (akin to the reindeer deal last Christmas?)

Whaddya think? What's everyone else doing?
save them
since i don't think you need 1000$ for nothing?
This discussion has been closed.